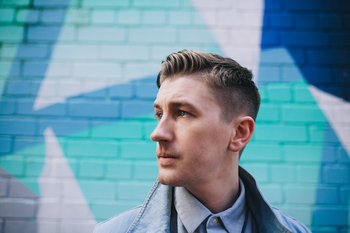 Michael Peter Ball is the artist behind FoldingLights. 
As a new member of the 7Coremusic family, Michael will be releasing his debut EP 'Exiles' this coming May. Desperate to add some of his colours to the madness of this world, he has dedicated himself to crafting music that cuts straight to the centre of the soul.
Michael writes with vulnerability, and straight from the heart honesty, about faith, love, death and everything in between. Under the name FoldingLights, he has performed with many artists including Nathan Jess and Martin Smith to audiences throughout his homeland of Northern Ireland. The intensity of his songs are born from the tension of the sometimes bleak, yet ever beautiful Irish landscape and he is equally at home performing on the stages of music venues around Belfast as he is leading worship in his own church. 
FoldingLights is an artist capable of creating a soundscape worthy of audience escapism. If you catch a show then you may understand why.