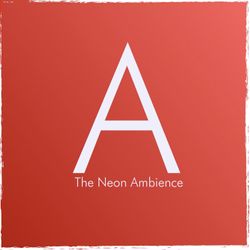 The Neon Ambience are Producer, Engineer Trevor Michael and Singer, Songwriter, Worship Leader, Ian Yates. 
They deliver their own brand of contemporary ambient music, and describe it as sonic landscapes, moods and atmospheres set to music. Influences include Sigur Ros, Jonsi and Alex, Radiohead (Kid A) and Brian Eno. 
Their debut album 'A' was described as a fascinating project receiving very favourable reviews, a main feature in Spring Harvests 'The Rebels Guide To The Good News' series, and was included in the '5 indie projects you need to hear' on America's UPTV.