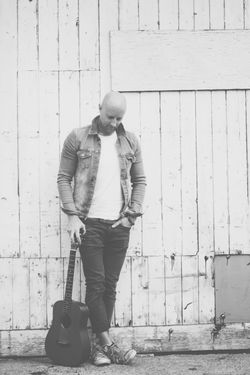 Take a splash of Badly Drawn Boy, a spoonful of Jack Johnson, add a sprinkling of The Beach Boys and top off with a little Waterboys Fisherman's blues era and you'll come close to Throwback Kid.
Pete James has been making music in different forms since his debut cassette release back in the late 90's. After recently relocating with his family to the sunshine coast of Eastbourne, East Sussex, he found himself going back to his routes and began writing and performing songs once again on his acoustic guitar. He described it as 'Flowing With The Feeling'. In stepped 7Core Music and some amazing local session musicians to help make Pete's feeling become a reality, and Throwback Kid was born. 
If happy feeling, acoustic driven pop folk is your thing then make Throwback Kid the sound of your summer.